Asphalt shingle roofs on Oahu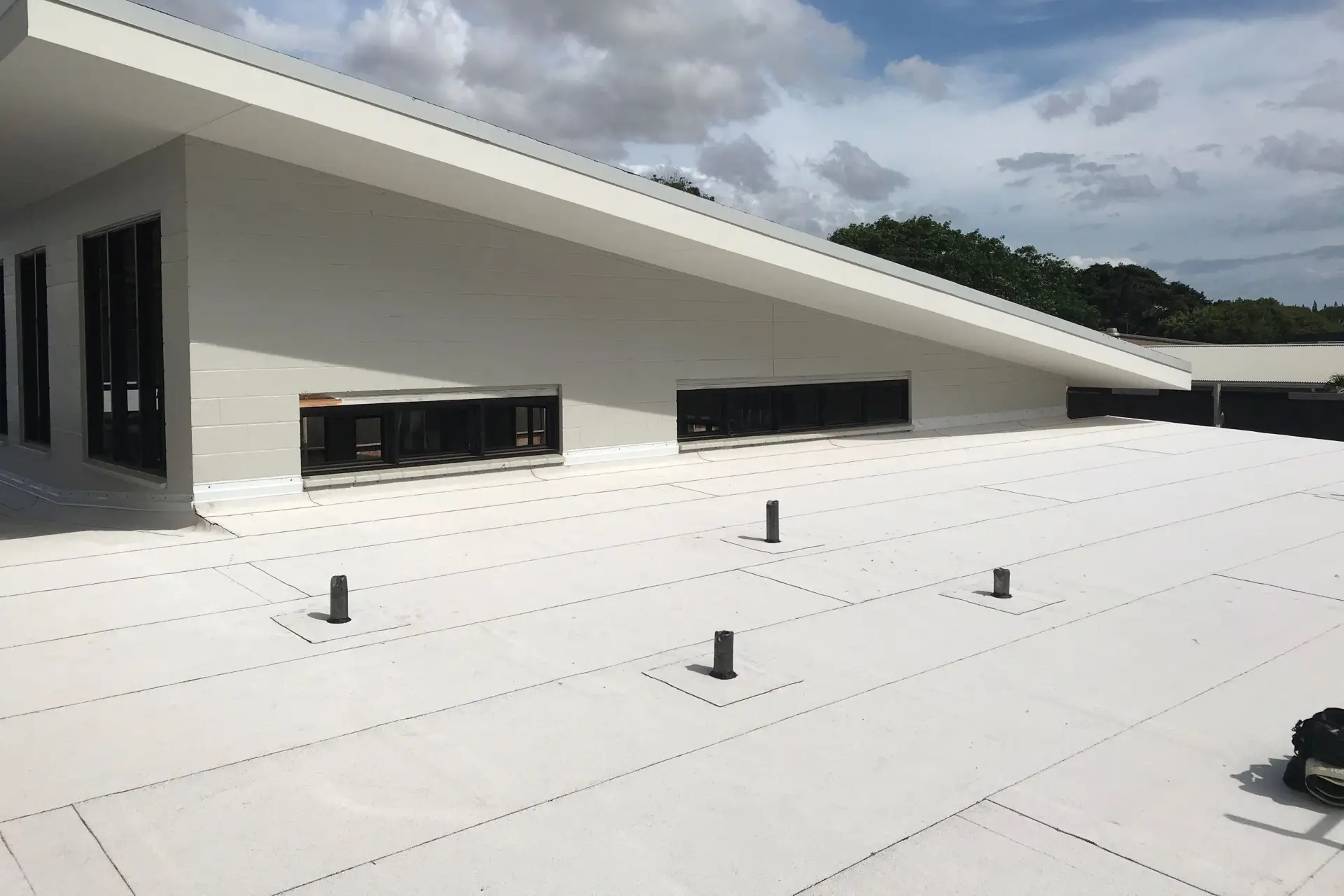 Oahu Roofing & Repairs is an expert asphalt shingle contractor on Oahu and asphalt shingles are the most common roofing material on Oahu due to their low price, medium lifespan, and medium durability. The average lifespan of an asphalt shingle roof in Hawaii is 20-30 years, depending on the weather conditions but even under the high temperatures and strong winds here in Hawaii, these shingles hold up!

People commonly call asphalt and composition shingles 3 Tab Shingles.  Each shingle is made up of a strip with notches which gives the appearance of 3 shingles. High-quality asphalt and composition shingles are thicker than standard shingles and are often laminated as well. These shingles are referred to as  dimensional  or  architectural shingles. They produce a pleasant textured appearance that stands out more than 3 Tab Shingles.

Asphalt shingles consist of a top coating made up of different minerals and this layer determines the color of the shingle. It also provides protection from the sun and, to some extent, algae and fungus. If the producer adds zinc or copper to the coating, it'll also help prevent plant growth on the shingles.

Oahu Roofing & Repairs offers many different colors and patterns of asphalt shingle roofing options! We do business with all the prominent manufacturers, which allows us to provide you with a large selection of composition shingles to choose from and we're here to give you any information you need. We can advise you on what would work well in your situation and with your budget. Give us a call and Oahu Roofing & Repairs will provide you with a free consultation and estimate!