Roofing repairs on Oahu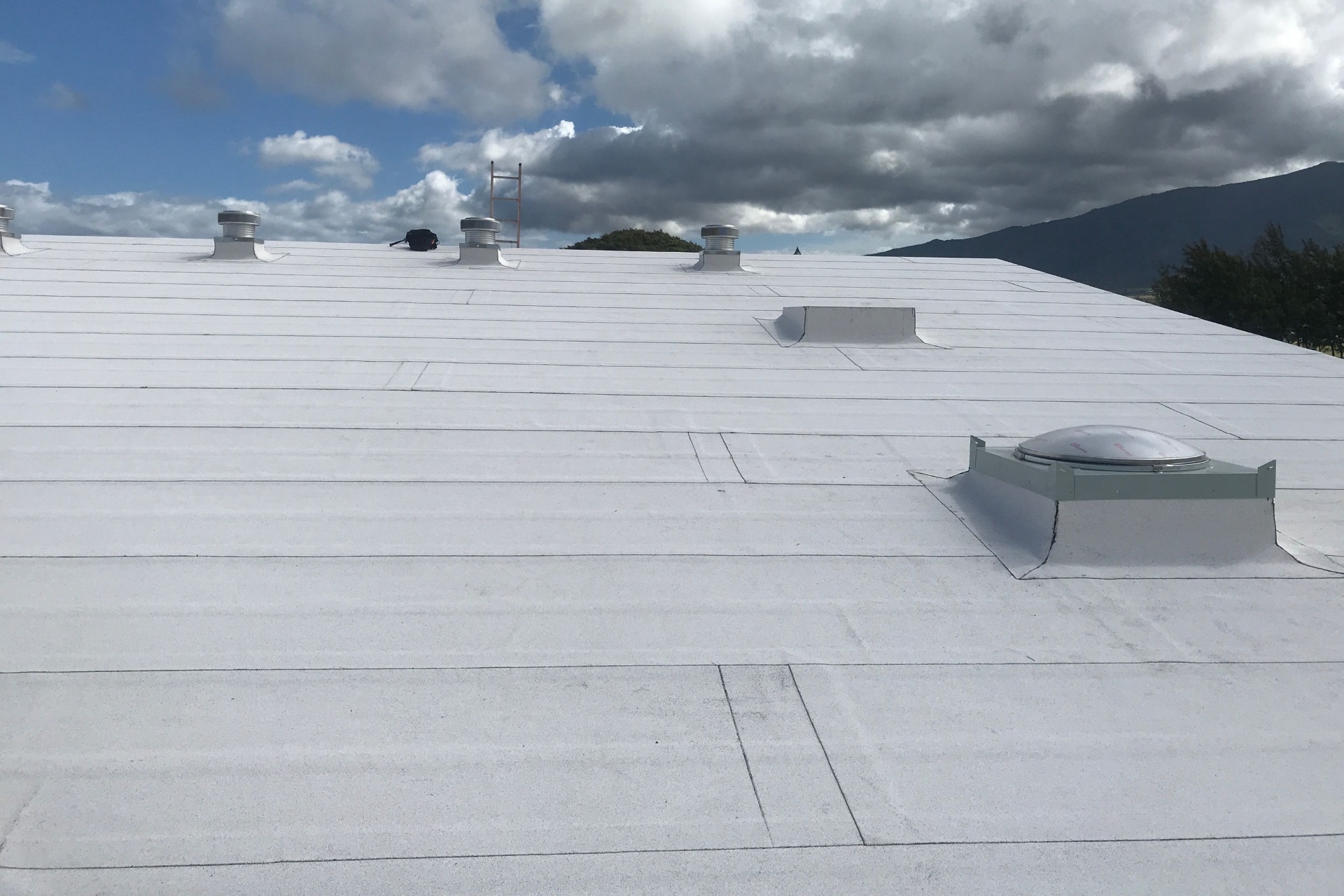 Oahu Roofing & Repairs is here to help whenever you need roofing services anywhere on the island of Oahu! We're a full-service roof repair company on Oahu that knows and understands how to find and repair any issues with your roof. A leaking roof needs to be fixed immediately to prevent further damage to your roof and house so for all your roofing needs, including damaged roofs, leaking roofs, storm damaged roofs, and any other issues concerning your roof on Oahu, contact us now!

Leaks in your roof can be caused by a lot of things and we see some of the most common causes: storm damage, an aging roof, a worn-out roof, cracked, or sun-damaged shingles, broken tree branches, and walking on the roof. Many times, the cause is either faulty installation, faulty metal flashing, or old age. While it's not impossible for the entire roofing system to fail, it's rare when it's fairly new and installed correctly.

Flashing is a waterproof barrier applied next to any installation that pierces your roof or where sections of your roof are joined. This includes chimneys, vents, walls, and valleys between roof angles. While your roof is being repaired, it's critical to look for any other roof damage that could cause problems down the line. If leaks are allowed to continue without repair, moisture can cause severe damage to your building frame. This is not only dangerous but can quickly become costly!

Many times, we find roof shingles poorly installed or damaged which can happen when shingles are are often improperly nailed. The improper installation often allows some shingles to easily fall off when the wind blows at high speeds. Any shingles that have blown off due to poor installation will need to be replaced as soon as possible to protect your home and roofing system!

Gutters are another major cause of roof leaks! Gutters sometimes clog with leaves and water and overflow. This water can leak across your walls and inside your home. Chimney flues are another cause of leaks as they are sometimes improperly aligned and allow water to leak inside.

Whatever the cause of your roof damage, we've seen it all and we're here to help! We'll help to determine the most affordable solution and make the repair process as smooth and easy as possible. Take the first step in repairing your roof, and call us now!