Tile roofing contractor on Oahu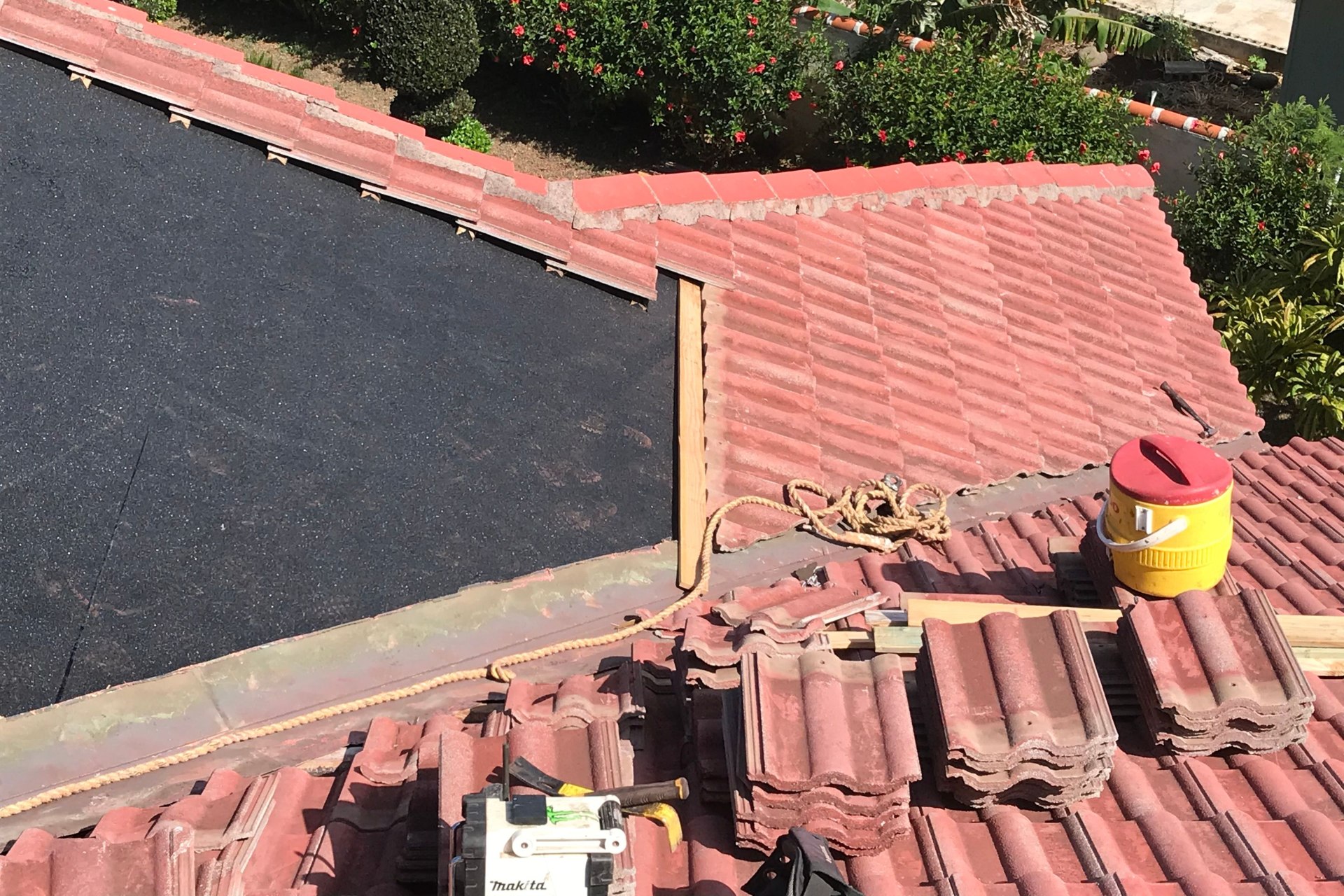 Tile roofing contractors on Oahu know that tile roofs are one of the longest lasting roofing system perfect for Hawaii's climate! Tile roofing has incomparable protection, insulation, and durability!

Designed for long term performance

Tile roofing has the longest performance history of any of our roofing options. With more than a century of application, this option is even older than asphalt shingles and with continuous improvements, its performance is quite modern. Tile roofing provides a naturally watertight and ventilated roof which is why tile roofing is the most common roofing material in all types of climates.

Available in many colors and styles

Oahu Roofing & Repairs has built relationships with the best manufacturers in the business. This allows us to provide you with a wide variety of options in color, shape, and size of tiles, and we can also customize tile roofs to replicate other materials' appearance and match the architectural style of your choice. This old style is still a perfect fit for modern buildings, because we can tailor each roofing project to your specific needs!

Long-lasting protection

Tile roofs have the lowest maintenance demand of any roofing material. Because of its durability and ease of repair, a tile roof is a good option for reroofing and new installation. One consideration, no matter the application, is the support strength of the building. Most new houses can support the weight of a tile roof but in reroofing applications, the capacity must be carefully considered. Luckily, lightweight roofing tiles have been introduced in some regions of the country that can be used for both new installation and reroofing.

Can sustain high winds

Concrete and clay tiles are the ideal roofing material among homeowners in regions with frequent severe weather conditions. This is because tile roofs can withstand sustained winds of up to 150 mph. This offers protection against hurricanes, which is especially important on Oahu. 

Economical

Concrete and clay tile roofs have an estimated lifespan of more than half of a century! Many homes with tile roofs in Europe and Asia have lasted for centuries with fully intact roofs that still look beautiful to this day. Many tile roof manufacturers guarantee their product for 50 years or more making a tile roof one of the most economical options on the market. The initial cost is more than other roofing materials such as asphalt, however opting for the highest quality materials when you re-roof your home, is an investment that will save you lots of money and headaches in the long run.

Requires limited maintenance

No matter your choice of roofing, maintenance will be required. Here in Hawaii, tile roofs require very little maintenance. The most common areas requiring maintenance are protrusion flashing, vents, and gutters. This contrasts with many roofing systems that require regular cleaning, painting, coating, and potentially sealing most of your roof.

If you contact Oahu Roofing & Repairs, we're ready to help you choose a new roof that will suit your home's appearance and architecture. You might decide to invest in a tile roof so you don't have to worry about it again. Contact us today for a free estimate and consultation!