Metal roofing contractor on Oahu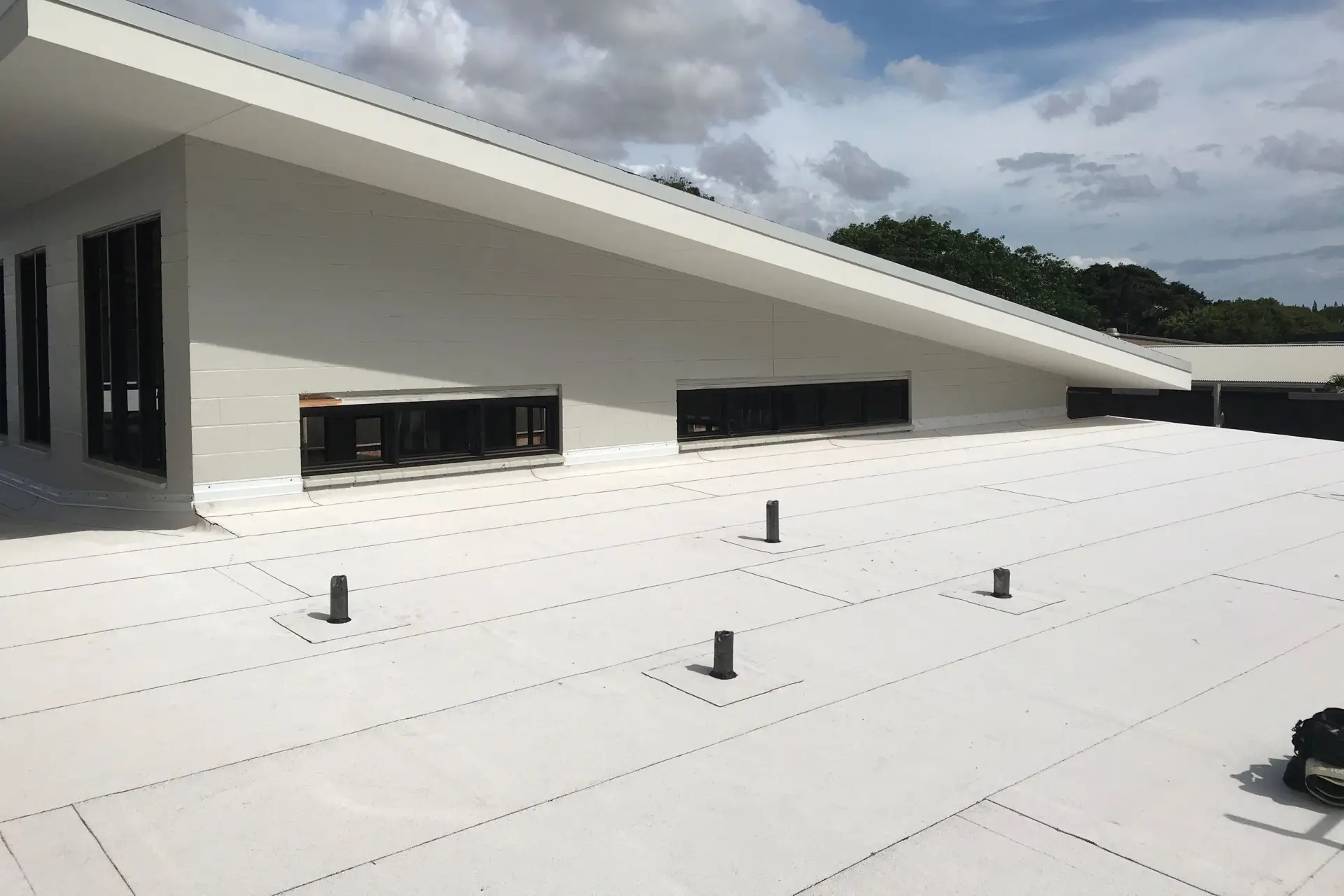 Oahu Roofing & Repairs is a leading metal roofing contractor in Hawaii, and we have our own sheet metal fabrication shop where we can produce high-quality standing seam metal roofs! Many businesses are considering metal roofing as an attractive alternative to standard composition shingles because of their durability and long lifespan. Metal roofing comes in many designs and colors that will complement your home and add to its value. It also provides a number of other advantages listed below.

Longevity / Durability

Oahu Roofing & Repairs can install metal roofing for you that will last much longer than asphalt shingle roofing. In fact, it could actually last twice as long as the average conventional roof! The roof panels are frequently covered by a 30+ year manufacturer's warranty because they last so long. Since this roofing is so durable, many industrial buildings, government buildings, and schools use it to protect their investment.

Compared to asphalt shingle roofing, a metal roof is better in all kinds of weather. Metal roofing will stand up to wind and storms and won't break down with exposure to the sun. Generally strong winds will ruin a composite roof, but not a metal roof. A metal roof can withstand winds of 140 mph if properly installed and is so durable that it meets Underwriters Laboratories 2218 specifications.
Energy Efficient

Metal roofs are typically light-colored, which helps reflect the sun's UV rays keeping your house cooler while reducing cooling costs by 25% or more!

Environmentally friendly

Metal roofing is better for the environment than asphalt shingles. Metal roofing contains more recycled content than asphalt shingles and it can sometimes be installed over asphalt shingles saving money in the long run. Furthermore, the National Association of Homebuilders Research Center stated that 20 billion pounds of asphalt shingles end up in landfills each year. All of these factors make metal roofing an overall better choice for the environment, your budget, and your home!

Hawaii metal roofing experience

Whatever roofing project you may have in mind, Oahu Roofing & Repairs is here to help! We'll help you determine the best options for your specific roof and with Oahu Roofing & Repairs decades of experience working with metal roofing, we'll be happy to asses your situation! Call us today and we'll discuss your options with you!