Roofing replacement on Oahu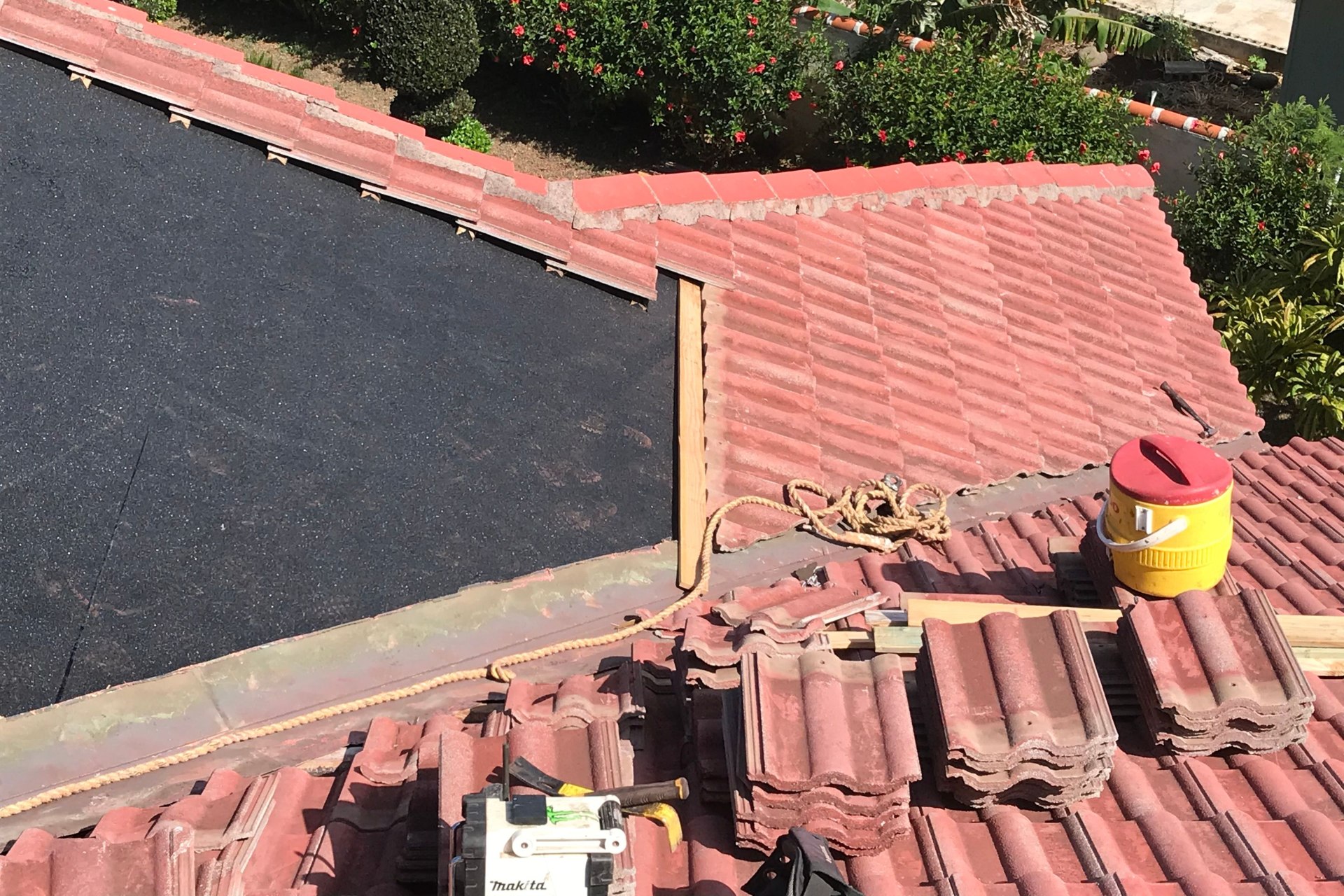 Oahu Roofing & Repairs has built a reputation as the best residential roof replacement company on Oahu. We've been trusted by hundreds of homeowners to re-roof and repair residential roofs throughout the island of Oahu. Due to our high quality service and fair prices, our customers have selected us to repair and replace storm damage on their roofs for decades! Our long history of quality roof installation, fair prices, and great reputation have made us the most trusted roof replacement contractor on Oahu.

We want you to understand all the crucial factors involved in installing a roof on Oahu, because we know that if you understand everything involved in a roofing project, you'll understand why you should only choose a licensed, bonded, insured, and experienced company such as Oahu Roofing & Repairs as your roof replacement contractor!
The Oahu roofing & repair: Re-roofing process

Step 1: Detailed Professional Roof Inspection

Roofs are often dangerous for a homeowner to work on by themselves, especially when roof damage is a factor. If you're concerned your roof may have suffered damage from a storm, your first step should be to have a professional roof inspection. Contact us at Oahu Roofing & Repairs and we can schedule a complimentary roof inspection with one of our certified roofing inspectors!

Our roofing inspectors are certified and trained to assess weather damage and the overall health of your residential roof. They can identify damage the untrained eye might overlook. If our inspectors find damage, they can summarize our inspection, provide photos of the damage, and supply any other information necessary to file your insurance claim. We have decades of experience with residential roofing replacement and assisting with roofing insurance claims on Oahu, so we can help you through the entire process. Contact us today online or by phone!

Step 2: Insurance Claim Submission and Approval

If we find your roof can't be repaired, your insurance company will have to confirm the damage. Then, the claim for roof replacement will have to be verified. With decades of experience helping homeowners go through this process, our certified Oahu roofing inspectors can answer any questions you may have. Finally, if your insurer agrees to cover the roof damage under your policy, your replacement claim will be approved meaning you could get a brand new roof, for just the cost of your deductible. Some people wonder if filing a claim due to storm damage will cause their insurance rates to go up. This is a valid concern, and we can help to answer your questions more specifically if you call and tell us your situation. Once we get through the claims process, we can get started replacing your roof!

Step 3: Choosing Your New Roof!

Oahu Roofing & Repairs will work with you to choose a replacement for your current roof. Most residential roofing contractors can only supply a few choices in color and design. But we possess certifications from all the top roofing manufacturers such as: Preferred Contractor with Owens Corning, Master Select from CertainTeed, and Master Elite status with GAF. These credentials not only show you that we have the skills and training to offer you the best roofing replacement options on Oahu, but they provide benefits, including warranties, a variety of additional colors, and style options for your new roof. We can work with you to design a roofing system you'll be proud of and that will be an excellent addition to the curb appeal of your home!

Step 4: Roof Installation and Setup

A new roof installation is a big job and if done wrong it can damage the rest of your property and leave your home a mess. The first step in installing your roof properly is to remove the old roof and dispose of the material without damaging the rest of your property or leaving debris behind. Next, we install an underlayment to protect your roof deck. This will protect your roof deck from wind-driven rain damage. After this, we install your new shingles as well as an advanced ventilation system that will reduce the heat of your attic in the summer and prevent damage to your new roofing system for years to come. Take the first step, and call us today!

Step 5: Final Roof Inspection and Warranty

After we finish our work, we'll inspect your new roof and ensure it's properly installed and up to the warranty specifications. Then, we check your entire property for debris and clean up. Your home and property will look like they did before we arrived with the addition of a beautiful new roof. Our commitment to excellence and the warranty on your new roof will ensure your new roof will be protected for many years to come!